Your game on GOG.com
Join the DRM-free revolution, reach more people, get an advance on royalties.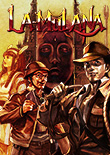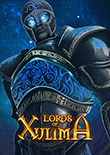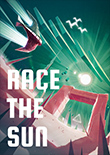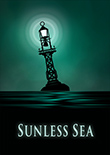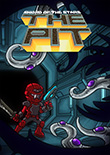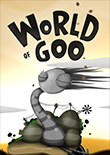 Meet our dev friends:
Kan Gao,
creator of To The Moon
Calvin French,
creator of The Real Texas
Lars Doucet,
creator of Defender's Quest
Anne & Ville Mönkkönen,
creators of Driftmoon
We focus
on quality
The game submission process is how we look for the best, most original, revolutionary and "simply great" indie titles to add to our catalog. Learn more!
We're not machines. We talk.
We are always ready to openly discuss your game and its perspectives on GOG.com. We carefully consider every single game. Learn more!
We've already seen many successful titles like Lords of Xulima or Sunless Sea go through this page. Your game can become the next big hit! :)
The most important thing for us is a high level of quality, but this isn't something that you need a budget of $50 million to achieve! Well executed and original ideas with a high level of polish can be achieved on any budget.
One person with one game and a little bit of help can transform the entire Indie scene (and their own life)! If you think you have a great game on your hands, something to make us go "WOW" - submit it.
If we accept your game we could support you by giving you a helping hand with the technical and gameplay feedback, providing exposure on the release day, and, in special cases, potentially offering some financial help, to add final polish before the release.
We'll tell you exactly what we think about your title. We know our users' tastes, and we do our best to present them with a selection of DRM-free games they'll enjoy. We review all submissions and pick those that offer the qualities our users value most, such as gameplay depth, originality, and a high level of polish.
We will contact you directly to tell you how your title fits with those standards in our opinion. Whether we decide to accept your game or not, you will hear from us within two business weeks on average. We carefully consider every single game.
Every time we release a game on GOG.com, it gets a dedicated cross-media marketing campaign. It becomes our site's main feature, with an extra-large header banner and a frontpage news article. We'll also promote the release of your game to thousands of our social media followers (on Facebook, Twitter and Google+, etc.). We'll post your game's trailer on our YouTube channel and feature it in our weekly video editorial.
We're also eager to work with you on other special events and actions to make your game's campaign unique. We love to go a bit crazy with our marketing, and we hope you'll get on board with our ideas.
Before you send your submission, please read this FAQ.
What are the general requirements to get my game onto GOG?
What you need to have is a great indie title - just that. There are no special requirements for us, which means there's no need for any submission fees, publisher, or anything else. Just please put special care and focus into filling our submission form.
This is my first game. Do I have a chance to get it onto GOG?
Definitely, and we encourage you to try, but please remember that our main focus is the quality, so if you want to submit your first game to us - be sure that it is comparable to, or even better, above indie market standards. Best way to make sure about that is to look at our previously released titles in the indie section.
I develop games for mobile devices, can I submit them to GOG?
Yes, you can, but please remember that our main userbase are core gamers who love PC titles. So, if you make it so that the title will be a proper PC port - please feel free to submit. If you just want to do a simple port, we will probably pass on your game. Additionally, mobile games are usually the simple, casual, fun titles and we definitely look for more engaging and deeper experiences.
I am the publisher of a big F2P title - can I get it onto GOG?
Right now GOG does not distribute free to play titles, or any titles with a microtransaction payment system.
My game looks super old school, do I have a bigger chance to get onto GOG?
We really like Good Old Games :), but this doesn't necessarily mean that an old school look will immediately be a big advantage with us. We like to look at games as whole experiences and judge them by what they fully have to offer.
I created my game using this specific engine, is this a problem?
In one word - no. We are open to different engines and technologies, as long as the game itself can be a quality, DRM-free title.
I created my game in RPG Maker, is this a problem?
It's not a problem, but right now it is a very popular tool, and we receive a lot of submissions done with it. Which means that your title needs to be extra polished and unique to stand out. Of course your own content and assets are a must!
I used some free or borrowed assets from different game, is this a problem?
Yes, this is an issue for us. We're strongly focused on more original content and free or borrowed assets mean that there's a very small chance we'll accept the game.
I am in the process of creating my own game, can I count on some financial help from GOG?
GOG is willing to help polish your game if it looks like an exceptional title and when we are very confident in its success. To do that we need to see the game, so such help is about the final polish rather than kickstarting the product.
I want to propose some old game for your catalog - is this the right place?
If you are the rights holder for a classic PC game - please send all the information about your game using our default form. If you're simply a fan who wants to see the game on the site, please vote for it on our wishlist. Submitting a game which you don't have the rights for, will not help to get it on GOG!
My game passed the initial stage of the submission process. What happens now?
First of all, congratulations! Now we will do our internal review which usually takes about one week. After the review we will get back to you with our feedback and decision, and hopefully we can talk further about the release.
Can I share my discussion with GOG with fans/third parties?
Any email exchanges regarding the submission are business discussions, and as such should be kept confidential. We understand that there may be a lot of emotions involved in response to our decisions, but keeping them discreet will allow us to keep healthy connection even if we pass on your title.
Take me to submission form